It's been a whirlwind summer of bookish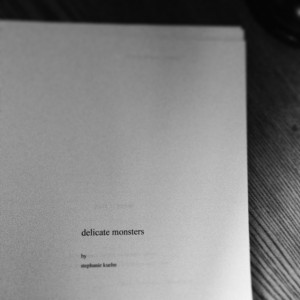 things and travel and good friends and good family and road trips and trying experiences that are far outside my comfort zone. It's also been a scorching season of life and death: the thrill of holding a friend's beautiful new baby; the sorrow of saying goodbye to a dear friend who's been a part of my life since before I was born.
In both the joy and the sadness (and everything in between), I'm thankful for the adventures I've had, and all the wonderful people I've met over the past few months. I'll be settling in to work on my studies from now until October, and will probably be pretty quiet until then. I'm also finishing up the final edits on my third book, which I am excited to share with the world. Oh, one thing I am excited to share now is this interview I did over at YALSA's The Hub, where I got to answer questions not only about writing for teens, but about my own teen years.
Here's to the last heat flare of summer. Enjoy.
-sk