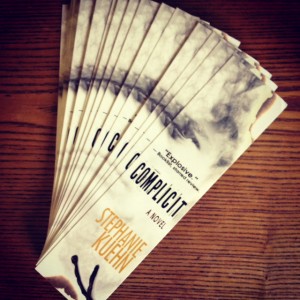 I am both thrilled and thankful that the School Library Journal has given COMPLICIT its third starred review in their May issue. If you have a subscription, you can read the full review here. If not, here's a snippet:
"Alternating between past and present, Kuehn sustains the tension through first-person narration and revealing flashbacks. Complicit ensnares readers from the first page with its surprising twists and revelations. Recommend it to fans of psychological thrillers."
To celebrate such nice news and to share these pretty things I just received, I wanted to offer a bookmark and signed bookplate to anyone who's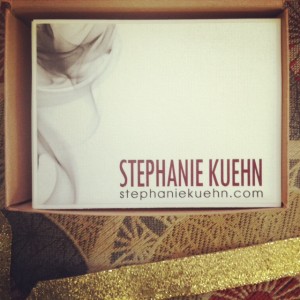 pre-ordered COMPLICIT. Just email me at skuehn@gmail.com with your address (U.S. only, please), and I'll pop them in the mail to you.
Places to pre-order:
Thanks for celebrating with me!
-sk