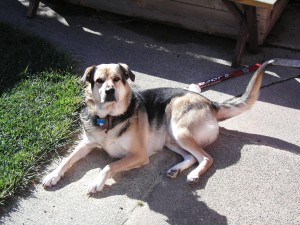 My kindergarten boy's homework assignment last week was to write a story. It had to have a beginning, a middle, and an end. It also had to be true. I explained the assignment to him, and he wrote this story (yes, I have fixed his spelling):
Our dog Milo died when he was 50.
We tried to help him.
We gave him water.
It was too late.
So sad! It broke my heart and my husband's heart to read that. But it is a true story. Our old dog Milo died last fall. And while he wasn't 50 (he was 14), he was ailing and we had to put him to sleep. Maybe it's not a surprise that a kid would write about that, but yet, it did surprise us. I assumed he would write about something happy in his life: our new kitten, learning to ride his bike, looking for salamanders under rocks. But no. He told a sad story. The story he needed to tell, I suppose.  Then he wanted a hug.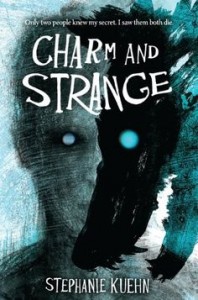 I found out today that Charm and Strange has been longlisted for the CILIP Carnegie Medal in the UK, which is thrilling and such a special honor. Charm and Strange is also a sad story, but it's one I needed to tell, and I feel such gratitude toward the librarians who have cared about this book. I'm also super excited to read the other titles on the list, which look amazing. 
In other news, I am headed to San Francisco tonight to hear my high school film teacher speak. It's been over twenty years since I've seen him, but he's someone I've always admired for his commitment to finding his own point of view. He also taught me to think critically about film and storytelling, which I've always appreciated. I look forward to seeing what he's working on now.

-sk