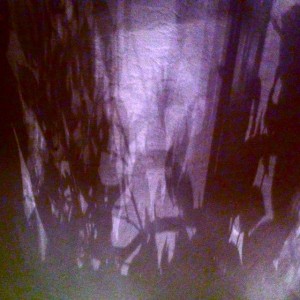 These are pictures I took of the shadows on my ceiling this morning. I opened my eyes and there they were and I thought they were cool in a Rorschach-ey kind of way. Or maybe a Plato's Allegory of the Cave kind of way. Because the things I see in the shadows—figures touching, tangled hair, leering faces, winged insects, crackling flames—are not real in the sense that I am not accurately perceiving the objects being reflected (leaves and branches). But my interpretations do reflect (or project) certain truths that live inside of me. And so that is reality. My reality.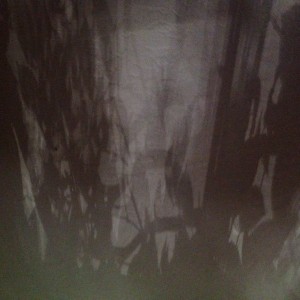 I've been thinking about reality and perception in relation to writing, as well. The fact that as a writer, we're both the person casting shadows and the one chained inside the cave, trying to make sense of the world given our own limited perspective. When we put our writing out there in the world, it's all a matter of personal truth meeting personal truth through the necessarily reductionistic medium of language. And I guess it sort of awes me that we're ever able to communicate anything to other people at all.
It's a miracle, really.